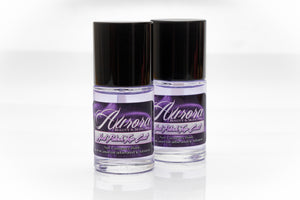 This glossy top coat goes over your Aurora Five-Free Nail Polish to provide a smooth, extra-shiny, protective layer.
It dries harder than the color underneath providing more protection and making your color longer-lasting. It also provides more shimmer and sheen than the color alone. The top coat formula is Five-Free just like our nail polish, so you're getting a great product without harsh and dangerous additives like formaldehyde and dibutyl phthalate (among others).
Combine the top coat with our base coat and a color or nail wrap for incredible results.