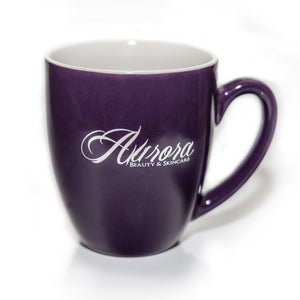 Support one of your favorite brands, while drinking one of your favorite beverages! 
Our screen printed mugs were professionally made by a third party. Our white logo sits on a beautiful contrasting plum color, with a white color on the inside. 
Our mugs are 16oz, and they're safe in a microwave or dishwasher.