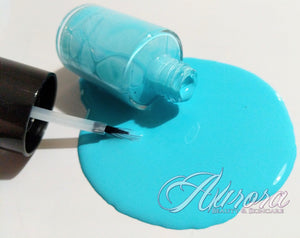 This is liquid latex!! Do not use if you have a latex allergy!! Immediately discontinue use if any irritation occurs. 
Apply the barrier around your nail, avoiding your nail bed. May use multiple coats if it appears too thin, we usually use 2 coats to be safe. Paint your nails once the barrier is completely dry.
Gently peel off the barrier after painting your nails. We prefer to wait until the nail polish is completely dry.