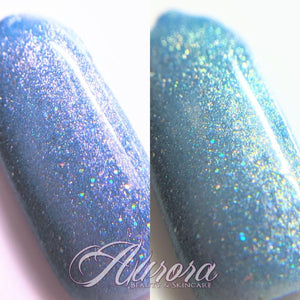 This is a gel polish and requires a UV or LED lamp 
This polish was our Kickstarter exclusive, but there's a few extras. Once it's gone, it's gone! 
This is a beautiful, shimmery, chameleon polish. This shifts from purple, blue and green. There are micro holographic glitters throughout with a slight magnetic effect.