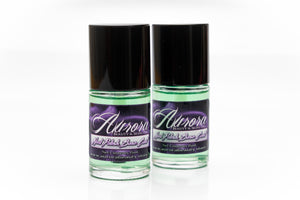 This base coat goes directly on the nail, underneath your Aurora Five-Free Nail Polish to provide a solid base and better adhesion.
This is a "sticky style" base coat, which has a light grippy texture, which helps to bond the nail polish and can help protect against staining the nail if you happen to be using a lesser-quality nail polish (*ahem*). The base coast is Five-Free just like our nail polish, so you're getting a great product without harsh and dangerous additives like formaldehyde and dibutyl phthalate (among others).
Combine the base coat with a five-free nail polish or nail wrap and our glossy top coat for incredible results.